The works presented here parse the qualities of proximity. What is the texture of nearness? The consistency of the space between myself and another?
These questions arise within a shifting technological landscape that is no longer strictly bounded by time and space. Our technologies distribute our selves across great distances, enabling us to be both here and elsewhere, shifting the ways that we form connections, experience intimacy and share community.
Here I investigate this emerging quality of connection as it is formed and informed by the technologies that we use and which also use us.
These works pose the possibility of a deepened understanding of technology. They open a space to consider the ways that technologies intervene in our lives. Is not a table a technology that connects us? The arrangement of chairs in a space? The action of folding a sheet with another?
Embedded in the exterior architecture of the building, in the seat of a chair, the surface of a table, the screens gathered here invite the viewer into an experience of the screen's materiality and objecthood. Screens are revealed as ubiquitous furnishings of daily experience; another kind of gathering place. The installation of the screens illumines the ways in which screens are integrated into the surface of our lives and shape our interactions with one another and our environments.
These works unravel the qualities of nearness: ways of being and becoming together. In so doing, the works create space for a subtle ethics of proximity to emerge; one which acknowledges our enmeshment with our technologies and one another.
Hand Writing, 2012, Digital video projection, mylar, plexiglas, 13:21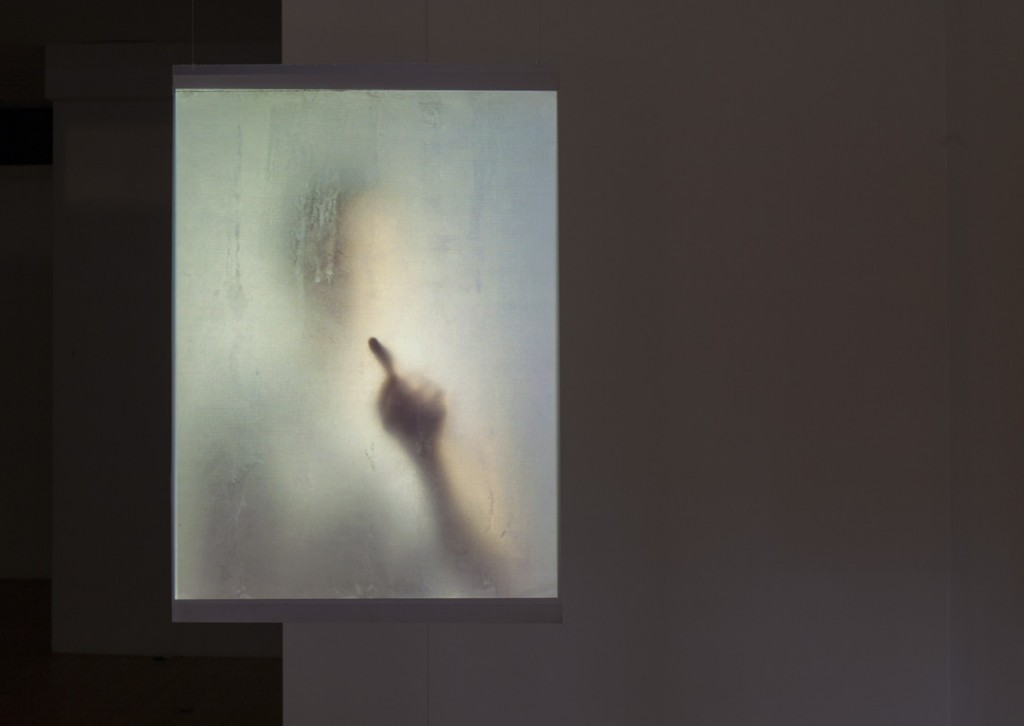 Installation view of In Silence, 2015, five channel video installation on ipads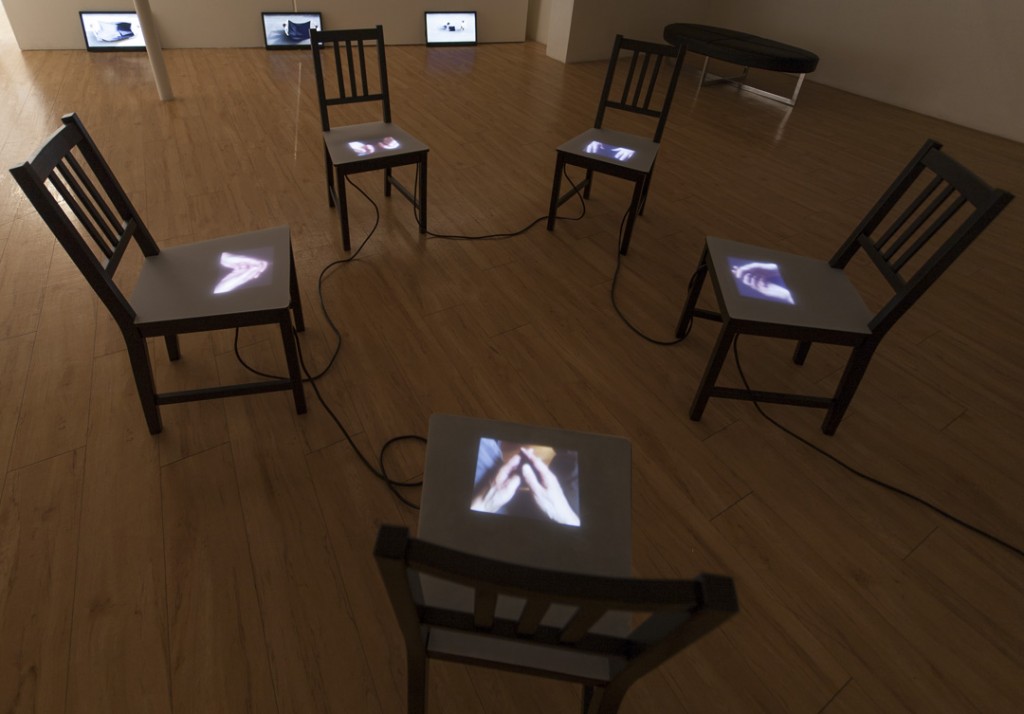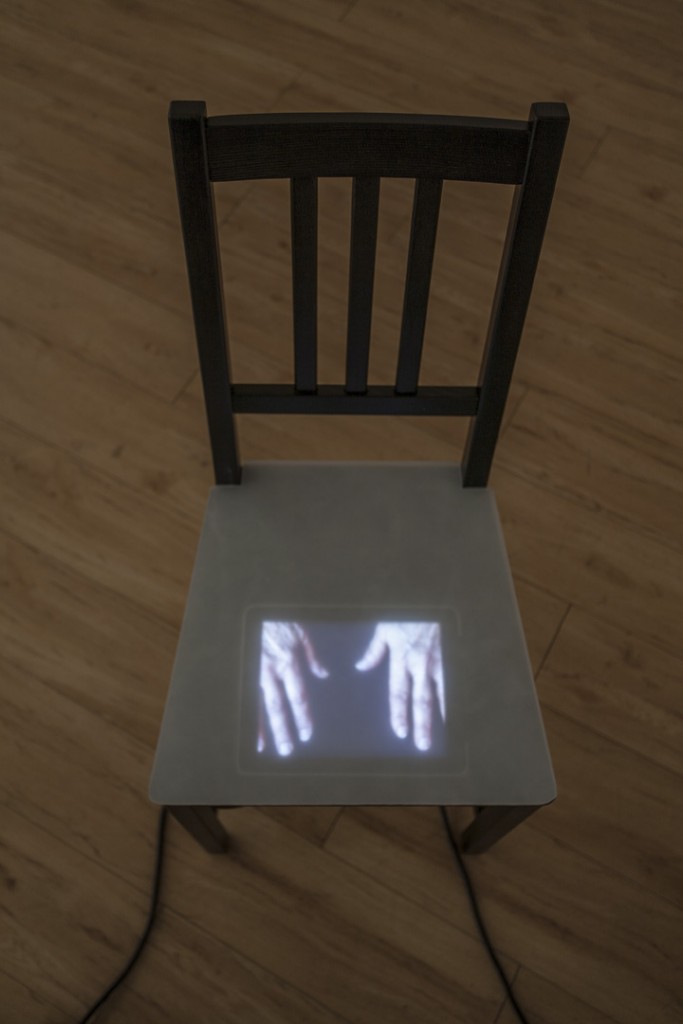 The closest distance between two points, 2015, two channel video installation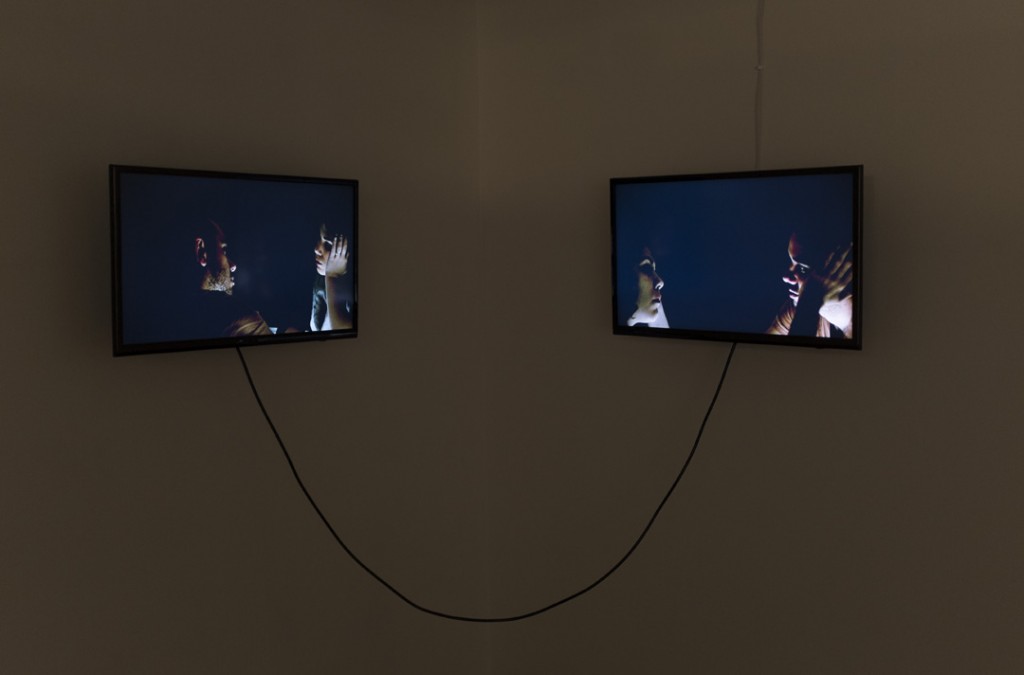 Table, 2015, two channel video installation on iphones