These works mine the silences, the spaces, the moments that pass between us when we encounter an other.
Through the choreographies enacted by the figures gathered here I draw attention to the spaces between bodies—spaces that so often escape our awareness; spaces hidden in plain sight. In Fold, the simple, repeated action of bodies moving together and apart, the movement of black cloth billowing, contracting and expanding between them, draws us to what transpires between the figures. The negative space comes forward and retreats, the black slips between solid form and deep space, one moment inscribing presence and the next signifying absence.
Here, as in other works, negative space begins to emerge as a third presence; as something substantive. The negative space has a viscosity, a presence, a force that points to the complex network of relations, histories and tensions that accumulate within and traverse the space between.
In this spirit, these works confound any straightforward relation to the subject, at times confounding vision itself. Intimate cropping, as in Balance, unfamiliar perspectives, as in Fold, and the translucent screen that obscures our view of the figure in Hand Writing withhold usual markers of identity and modes of communication, namely the face, inviting viewers to attend to the subtle language of the body.
These works welcome the viewer into an experience of negative space. Each work calls the viewer to a different kind of engagement. Embedded in the exterior architecture of the building, Erasure, attends to the lateral, the liminal, the periphery of vision. Its irregular, at times erratic, comings and goings meet the viewer at the limits of visibility. In a different way, the slow durational unfolding of Hand Writing invites a quiet searching out and unraveling of meaning.
These works gently call us into a "world of becoming with" others in which we recognize both our limits and our connectedness (Haraway, 2008). the space between us seeks to create an opening, a space, through which we might glimpse the ways that the unknown quietly intervenes in our encounters with others.
Hand Writing, 2012, Digital video projection, mylar, plexiglas, 13:21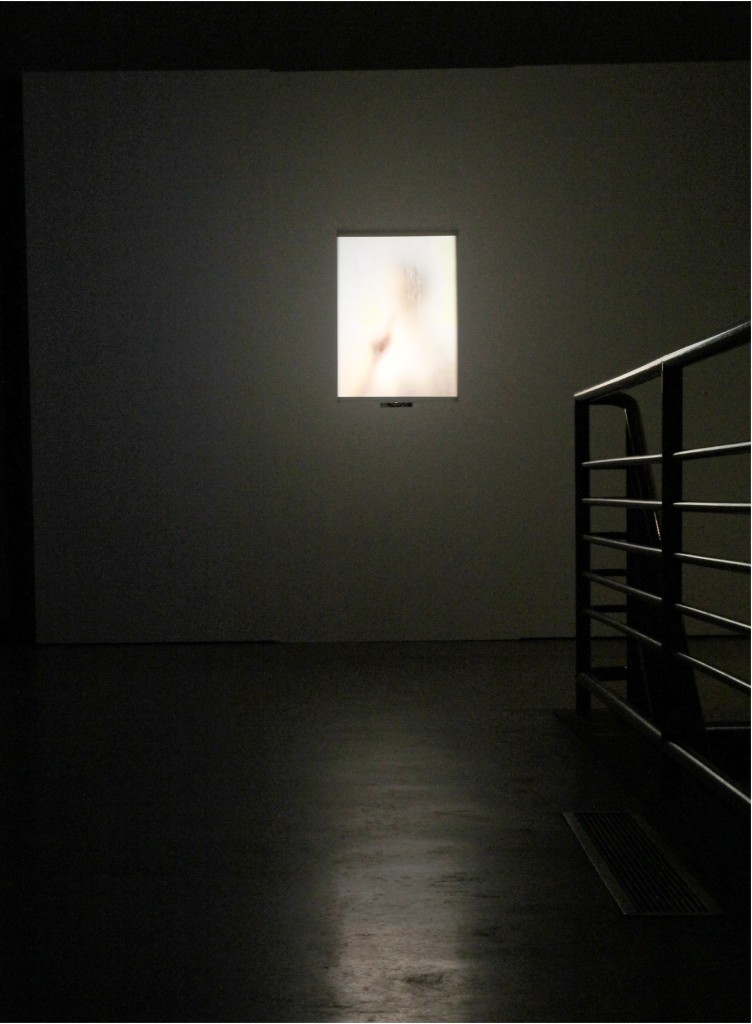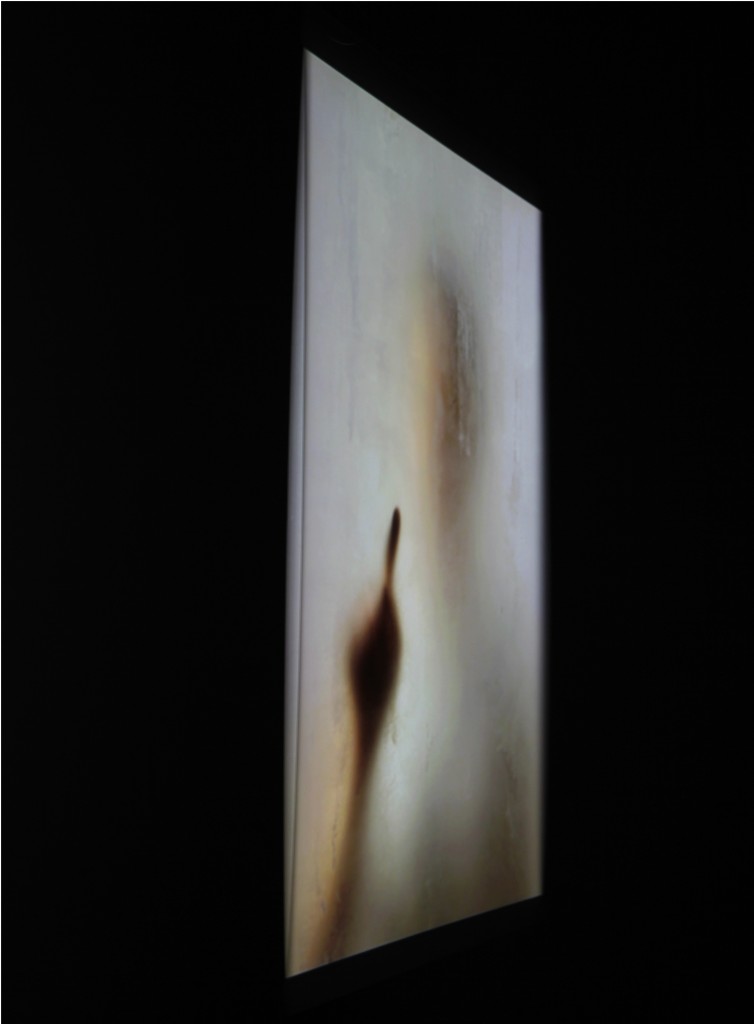 Fold, 2013, Three channel digital video, monitors, media players, 11:42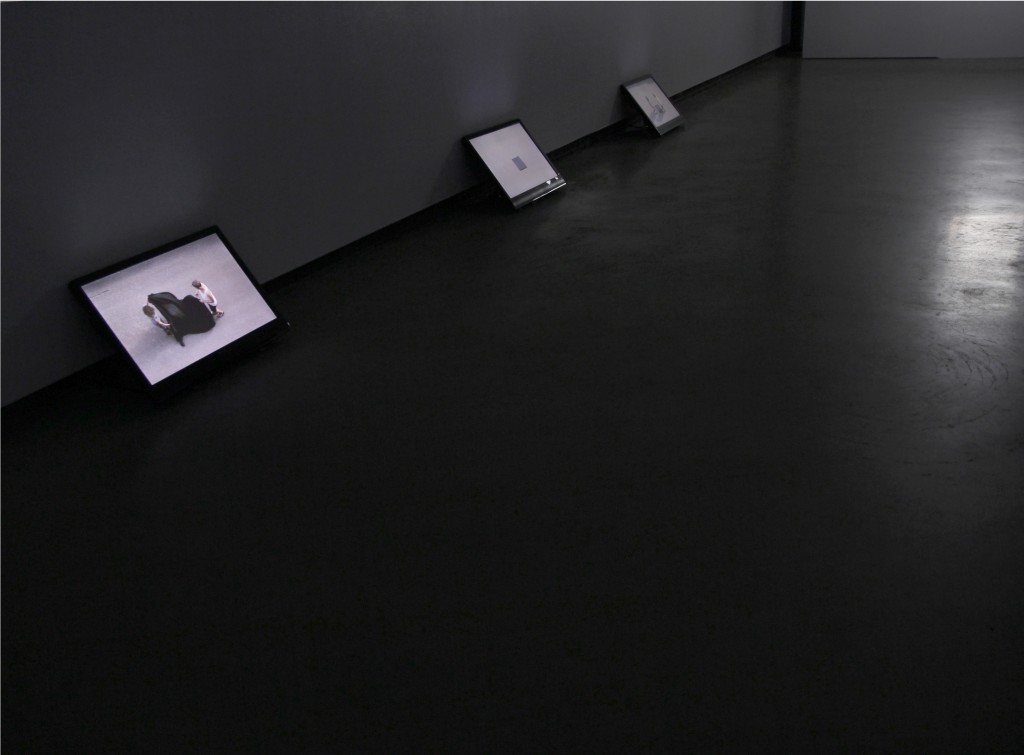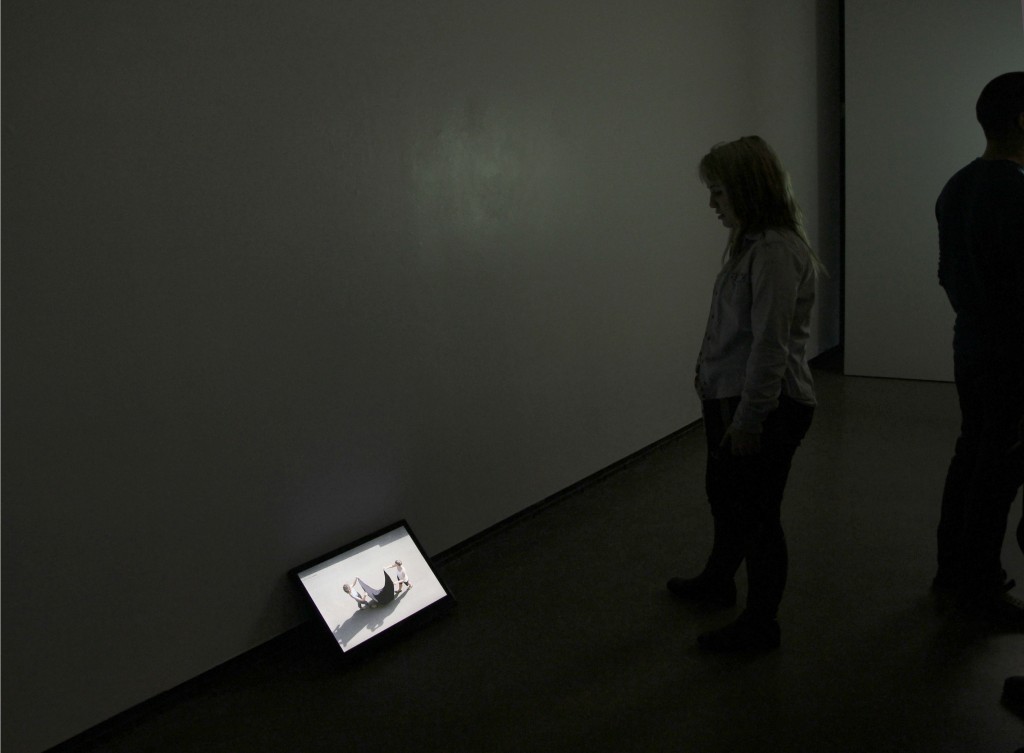 Conversation, 2013, Digital video, monitors, media players, extension cords, 14:31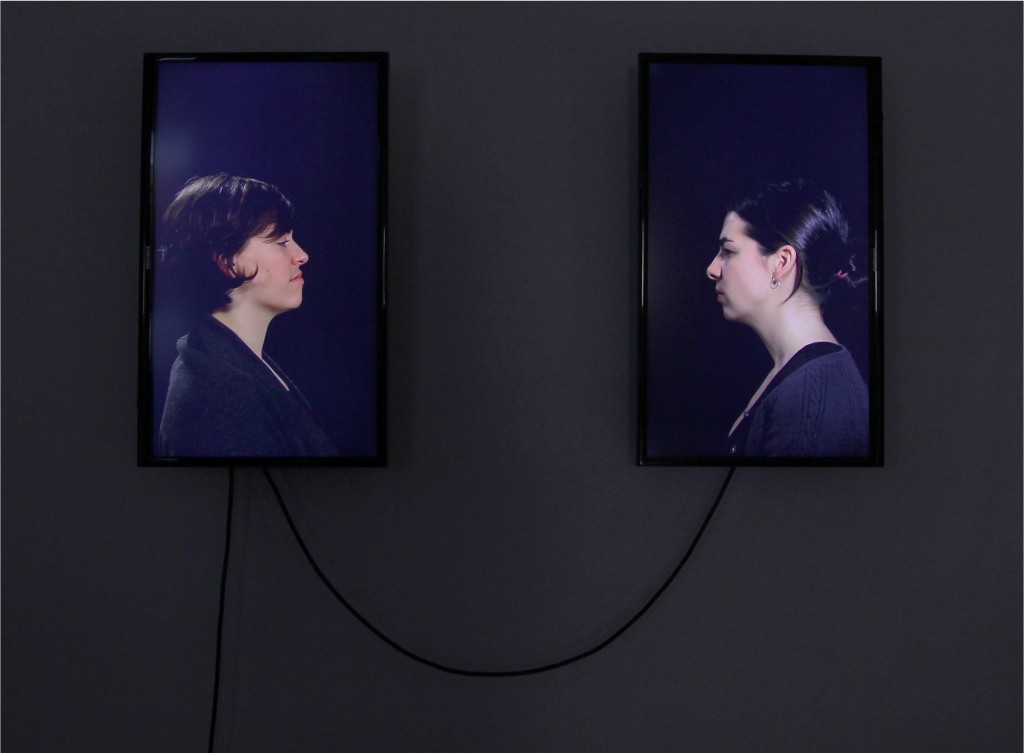 Balance, 2013, Digital video projection, 16:10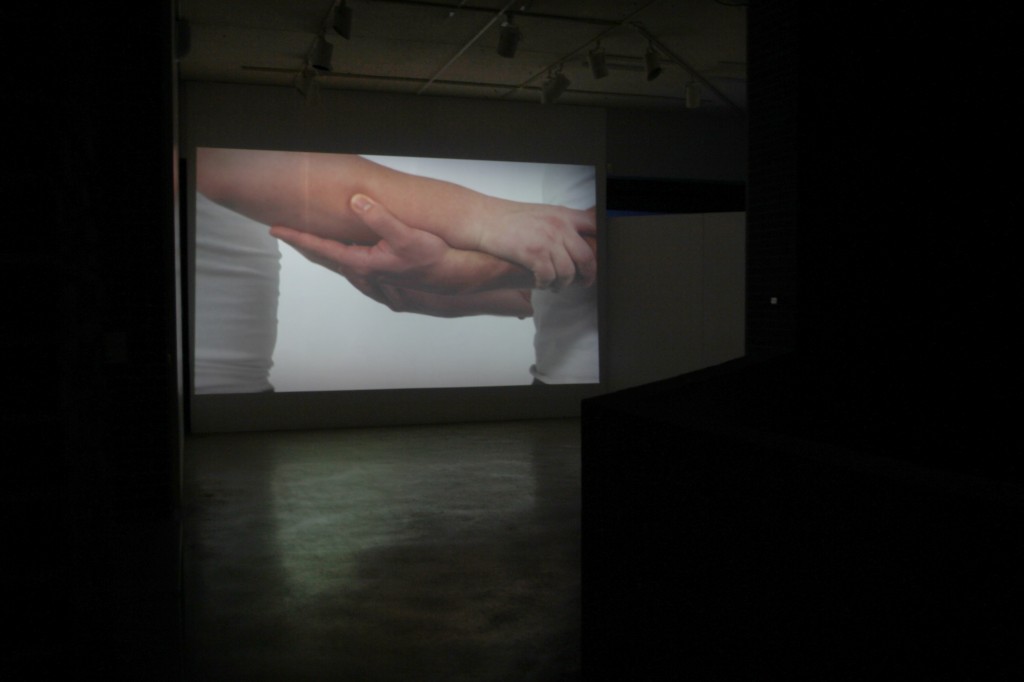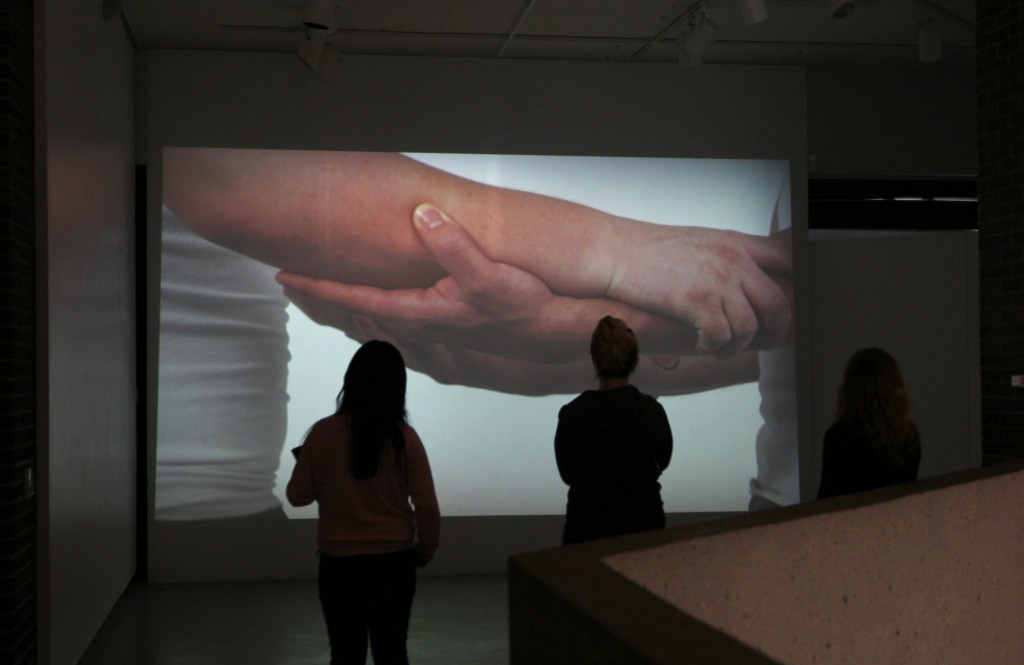 Erasure, 2012, Digital video projection, mylar (projected on exterior of gallery), 10:30